Your friendly neighborhood rock shop and mineral gallery that's also…a unique wellness collective for the community,
Founded in 2017 by Laura Greiner, The Seed to Star Collective began as a collaborative wellness center for the community. Ever transforming with the times, we have grown into so much more. The addition of our unique rock shop brings support to the space, to the community, and to you.
View Shop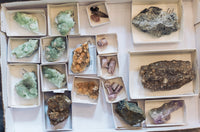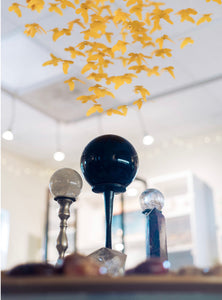 Seed to Star is not your typical crystal shop.While we have plenty of polished palm stones, spheres, and tumbles, we have quite the collection of unique specimens and cool pieces-many directly from the rockhounds who collected them from the earth.
Small selections of stones mined right here in the US is our passion. One-of-a-kind finds you won't find elsewhere. Laura carefully sources all items from trusted and ethical suppliers.
Enter Shop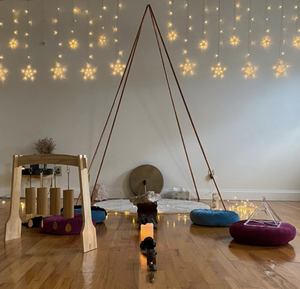 Seed to Star is a place for growth, transformation, support, and above all a space in which you can truly be yourself. Our services, events, and tools are here to provide support for the individual, families, and the collective.

Our practitioners offer an array of services, from acupuncture, reiki, and sound healing, to lactation support and speech therapy. We believe there are multiple paths to wellness.
Enter the Collective
About Us
The Seed to Star Collective is a wellness center and rock shop, in which accessibility, inclusion, and community are our core intentions. Started in 2017 by Laura Greiner, Seed to Star has steadily grown into a space where the local community can gather and experience a wide array of services, including acupuncture, guided meditations, reiki, & more.
Contact Us
SIGN UP FOR OUR NEWSLETTER!