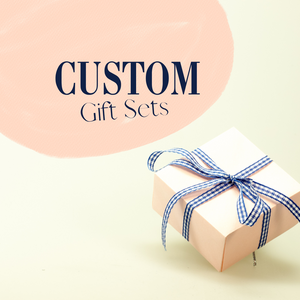 We LOVE creating gift sets. Simply choose your price point (min 38.00) and send us a message with any details such as who it is for, their interests, life events, etc. Custom gift sets are primarily stones with some fun add-ons like teas, prisms, etc.
We also create gift sets ideal for rock and mineral collectors, whether they are new to stones or are a serious specimen snob, we have something for everyone. 
(May I suggest a pyrites of the world set?)

The options are endless!